The Rooms
Recently renovated the house can accommodate up to 16 guests in 5 bedrooms (4 en suite), possibility of accommodating additional people if required, please ask for more detail.
You access the rooms from a 12th century donjon.
In the gardens around the castle, you can have a barbecue, with everything available in the Chateau to accommodate dining outside.
Castle Bedrooms
5 bedrooms (3 en suite)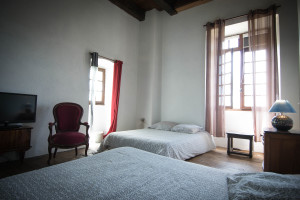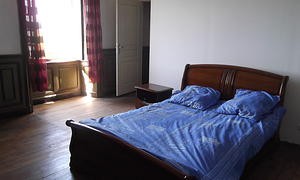 When you enter the Chateaux you arrive into a large dining room (100m2), with a ceiling height of 4 meters adorned with big traditional beams. At the far end of this room you can admire a "Cantou" (huge fireplace in the local dialect). Guests can gather around it to spend a friendly and warm evening on front of a big fire enjoying this amazing medieval atmosphere.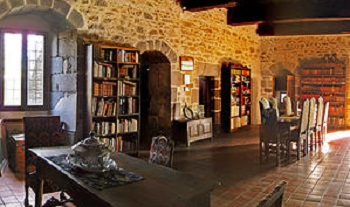 After climbing up the stairs to the fourth storey, you will reach a large room of 100 square meters, where you can enjoy the amazing views over the valley of Aurillac. This is a great room for relaxing. Equipped with a pool table and table football, arm chairs and couches for hanging out.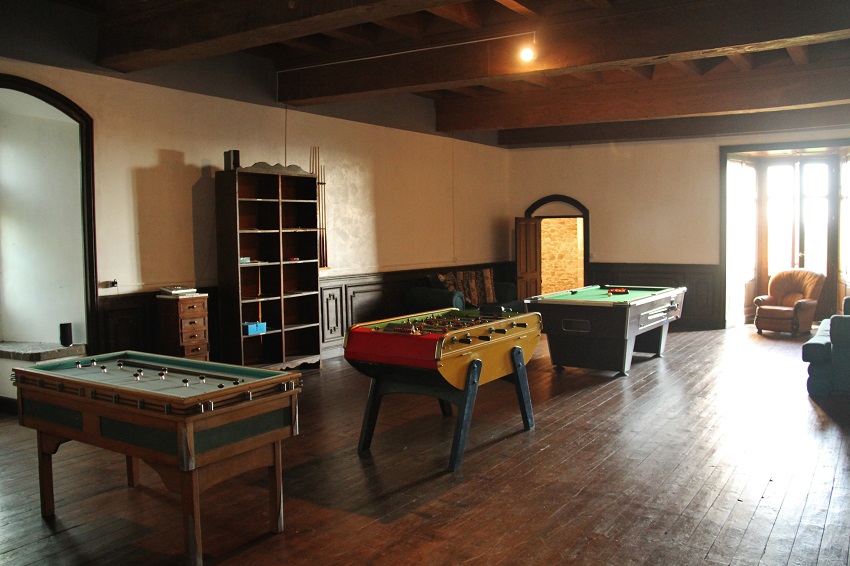 Just off the amazing dining room you will find the large kitchen equipped with everything you would expect from a modern kitchen (cooker, an american fridge, washing machine, dishwasher, coffee machine etc) and big dining table with views out into the garden.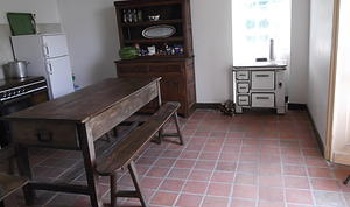 Outdoor Terrace With Tables & Chairs For 25+ People
Enjoy the peaceful setting & eating outside with our outdoor terrace with tables and chairs to seat 25+ people.Stone barbeque. Adjustable Parasole to block the sun during the hours or high sun and lighting and electicity available for when it gets dark. Or just enjoy complete darkness with a fabulous view of the stars.
A lovely way to spend time at any time of the day or night.