The Ideal Setting for your Wedding
Are you looking for a unique and fairy tale setting for your wedding celebration. This beautiful Chateau is available ideally suited as a wedding venue, with a difference.
The Reception Room seats approximately 70 people(100m2), with a ceiling height of 4 meters adorned with big traditional beams. It is an ideal setting for your wedding party.
At the far end of this room you can admire a "Cantou" (huge fireplace in the local dialect). Guests can gather around it to spend a friendly and warm evening on front of a big fire enjoying this amazing medievial atmosphere.
Just off this amazing room you will find the large kitchen equipped with everything you would expect from a modern kitchen (catering cooker, large fridge, large size washing machine (up to 17kg), dishwasher, coffee machine, meat slicer and more). In the big dining area there is a large dining table and chairs with views out into the garden.

There is also an outdoor area, ideal for both larger groups.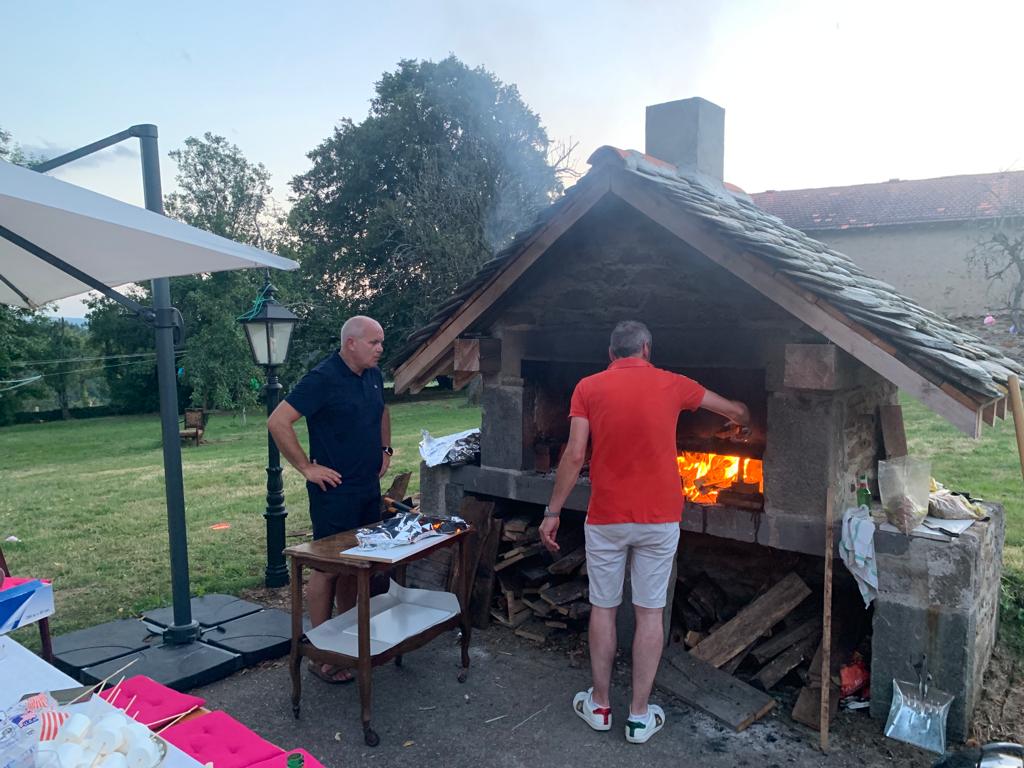 The chateau can also sleep 16 people. Check out the castle rooms for more information.
This beautiful medieval building is located in an exceptional and historical site, only 5kms from the town of Aurillac and 2 kms from a charming little village.
This amazing 12th century Château is secluded, ensuring your privacy in this amazing location, surrounded by trees and nature. In this fabulous one-hectare surroundings, nothing will disturb your peace! And yet you are only 10 minutes from the city centre of Aurillac!